July Meeting Minutes - 7/18/2019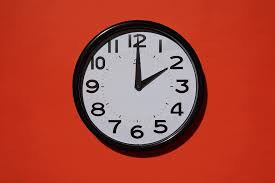 Written by secretary on Jul 18, 2019
July Meeting Minutes - 7/18/2019
7:00pm - CALL TO ORDER - 7:07pm - Sebastian Blumberg call to order - Mark Rodriguez seconded.

Minutes - June - Approved by Sebastian Blumberg, seconded by Stephen Paul Deiter
Introductions

Mark Rodriguez - going on 8 years in the Libertarian party. Chair of the city of Clearwater recreations board.
Dennis Hill - Been going and only missed one meeting within one year. Been going pretty regularly. Am a contractor.
Stephen Paul Deiter - 31. Registered Libertarian since 2012. Active LPPC since 6 months ago. Have a degree in theatre. Narrate audio books for a living. Doing what I can and lend my skills
Leigh Maconagie: Been around Libertarians since mid-70s. 21 years for profit education system. Retired.
Laura Hartman - Libertarian moved from Hillsborough county, combat veteran.
Gina Rodriguez - Visiting from Pennsylvania.
Samantha Broderick - Libertarian recently registered. Behavior analyst. Work with kids, healthcare industry. Very passionate about cutting beurocracy.
Marcia Powell - Libertarian since 2013. Piano teacher.
Sebastian Blumberg - 1stAmender.com founder. Libertarian. Constitutionalist. Lockeian theorist.
Sue Hardt - Libertarian a couple years. But I was one before I became one. I voted for it before. Am an artist in many fields. Fine art, photography, cartooning, costume design, writing, editing, and I am a tutor.
Matthew Skopek - Vice chair of the group

Announcements

Marcia Powell - Jeff Macolino can't come tonight. Sent an email on the 16th to the core members to remind about today and texted. Celicia is a professional wood wind player. Tuesday night we're raising money for the community band and Marcia on the piano. The 23rd on Tuesday. Dress in waltz clothes. Otherwise, does anyone know Mark Crowfoot? He showed up a couple times. Does anyone know "Robert Matthews?" Haven't heard from him.
Scott Shipman: Dialing back a bit to focus on family. Will no longer be treasurer. We must figure this out here. Not many hours a week to assist as treasurer for quarterly audits.

7:10pm - OFFICER REPORTS

Chairman - Mentioning that some people were supposed to be here. Got a bunch of people interested by the flyer cards. More people emailing directly. One was a journalist Jonas Sweizer. Was doing an article several months back and wants to find out about what we're doing here.
Secretary - Meeting Minutes of June
Treasurer - $1554.00 and planning on getting literature, stickers, it's starting to pick up. People are donating now. Let's not let the money sit. Asking little by little if someone could donate $1. Ask friends if they can help us out? Marcia donates $5.

7:20pm - NEW BUSINESS

Planning 07/27/2019 - Farmers Market in Oldsmar

On the 27th of July, Marcia is in communication with Shiela. The Oldsmar Flea Market. She says we will have 2 tables provided. It costs $25-26 dollars when we arrive. We can pull into the fenced area starting from 7-8:30am to load the stuff. We'll unload everything and cars have to go to the parking area. Then we will be there till 4:00pm. They open the gates so you can drive in and pack up. I've made a grid for the schedule to 4pm and trying to get a 2 hour to 3 hour slot. Sebastian is out of town. Leigh is out of town. Mark can go beginning to close. Scott Shipman has the tent, he's going to drop it off.

Mark can stay as long as necessary. Matt has volunteered from 10-1. Sue has to check if she has a conflict. She can come in roughly an hour or two in 2 o'clock. Samantha will be out of town. Jeff can't go. Need to have 2 people there minimally to handle it. Can bring a couple of folding chairs. What do we have in the way of a banner? The foldable banner, but no wide hanging banner. Jeff or Scott may have some. This Saturday we could manage with the one sign.

We want to do it once a month, the last Saturday of each month. Then by that time we should know what we're doing, expand to other venues as we need it and in 2020 put the petal to the metal. Mark can put that banner in the car. How about the big laminated quiz on an easel?

We need to own our own and have an easel. We could use our funds for stickers. It's good to have all the colors to put it up. When people take a political quiz to get people off the fence and come over to consider Libertarianism. We should do the survey of the clipboard and get them on our mailing list. The final thing is we would like to have everyone wearing a Libertarian shirt. Want to wear comfortable shoes and will mostly be standing up.

Reason magazine is a Libertarian magazine. It is brilliant.

7:35pm - MEMBERS / OPEN FORUM

Sebastian Blumberg - Concerned meeting at an Applebees. We need to look and find some areas with some ideas. Some formal settings require a charge, paying a few bucks.

Sue Hardt - Community Learning Center could be a good one to start.
Stephen Paul Deiter - Mother was a minister of a small non-denominational church. If you've worked for those orginizations because they don't have enough people to pay for a building. There is warehousing space which is sitting empty. To have a place of our own, there are industrial business district areas. Wholesale manufacturing organizations.
Mark Rodriguez - We can find a little business center like WeWork with a conference room. It comes at a price, if we can ask for prices to cancel out the costs and do it every month. Then it looks good. We have to think at scaling up. Imagine if we had 100 people to show up.
Laura Hartman - Chamber of commerce suggestion.
Lee - Member of several hotel organizations that want to meet on a regular basis. they have a room off to the side. The one we use right now is on 19 and Gulf-To-Bay. Not totally sealed off but partially. Would work out great and have a requirement to go out and spend at least $75.

Stephen Paul Deiter - WUSF can use our money where they use college and community theatre companies, putting ads on their radio. Whenever we get into the situation to do a radio ad they will give us the time of day. I am a voice over. Having small little ads placed out there.
Marcia Powell - Could we agree to meet in August at the community learning center. Want little social events separate from the business meetings.
Mark Rodriguez - in 2 months, we're going to agree to go to another venue. If they give us space, that's a donation to us. Their organization is not allowed to donate to political organization.

8:00pm - ADJOURNMENT - Mark Rodriguez motion to adjourn 7:51pm - Matthew Skopek - seconded.